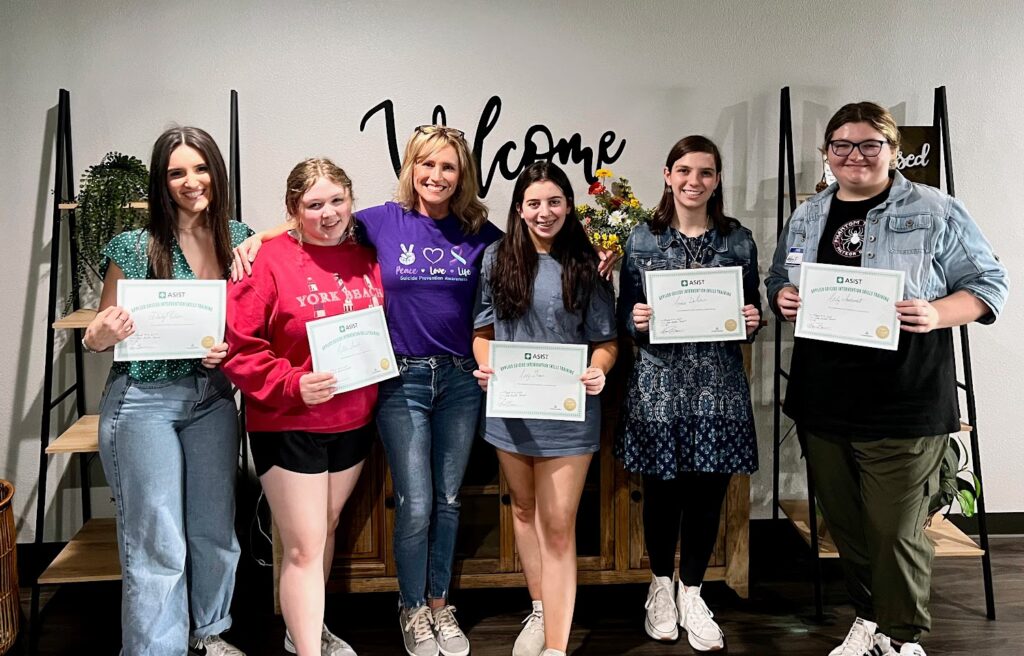 Suicide awareness training is essential to improving teen safety. It is imperative that there is an umbrella of awareness covering teens in every aspect of their lives—school, home, church, sports. Studies show that the vast majority of people having suicidal ideation ask for help. Sometimes this may be direct in the form of "I'm thinking of killing myself"…but more often the plea for help is less obvious. Suicide awareness training helps to recognize those subtle signs that someone is struggling with thoughts of suicide.
Peer Initiative is proud to work with Living Works, a global leader in suicide prevention skills training. Living Work's safeTALK suicide prevention skills training course is offered statewide to anyone 15 years of age and older. safeTALK trainings have a minimum requirement of 10 people and a maximum of 30 people. Contact sara.jolie@peer-initiative.com to request more information on safeTALK trainings or schedule one for your group.
Living Work's ASIST program has been training people to provide suicide first aid interventions for 40 years. Peer Initiative is pleased to provide these trainings at no cost to participants thanks to generous donations from our supporters. Please contact ken.brown@peer-initiative.com for more information on ASIST training.
Peer Initiative also travels for speaking engagements on teen suicide prevention, our innovative peer support program, and our advocacy efforts. Please contact us to schedule a speaking engagement for your group.