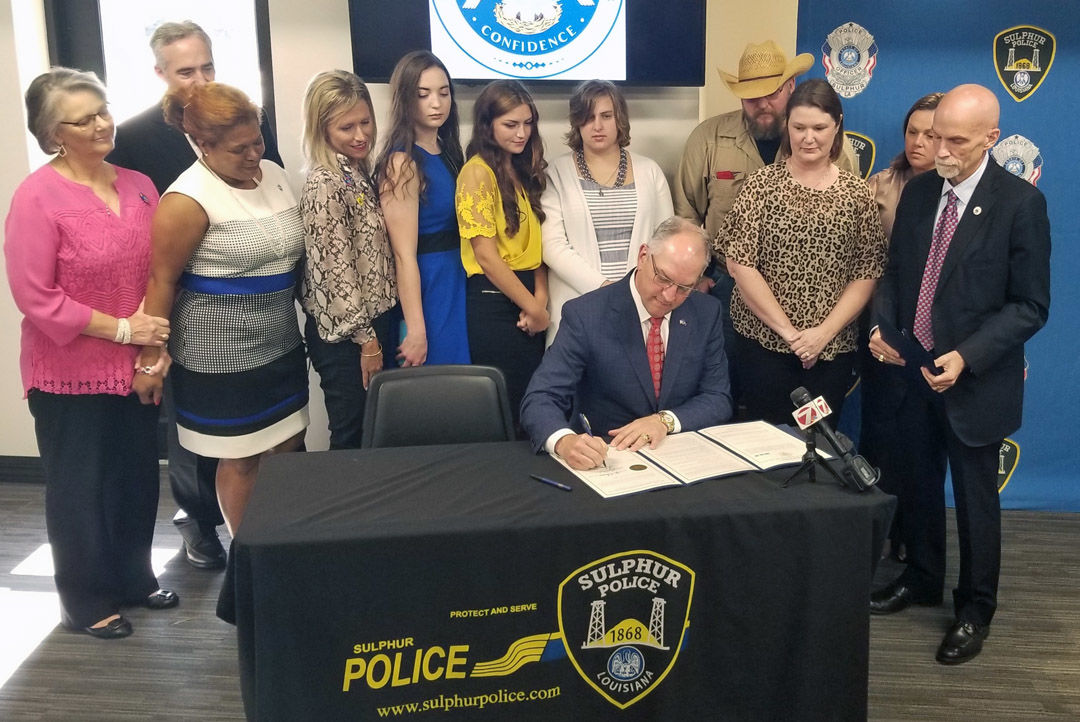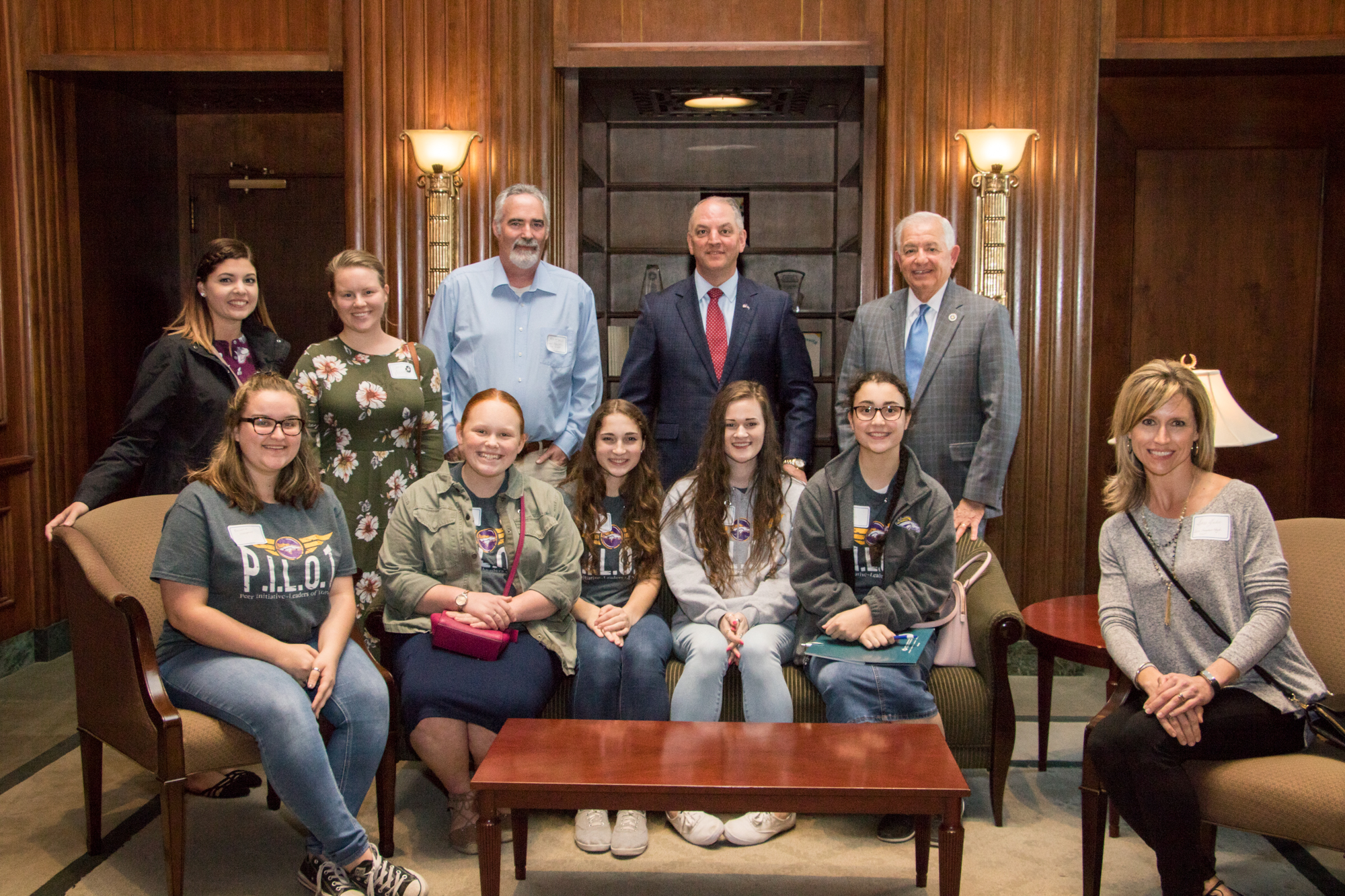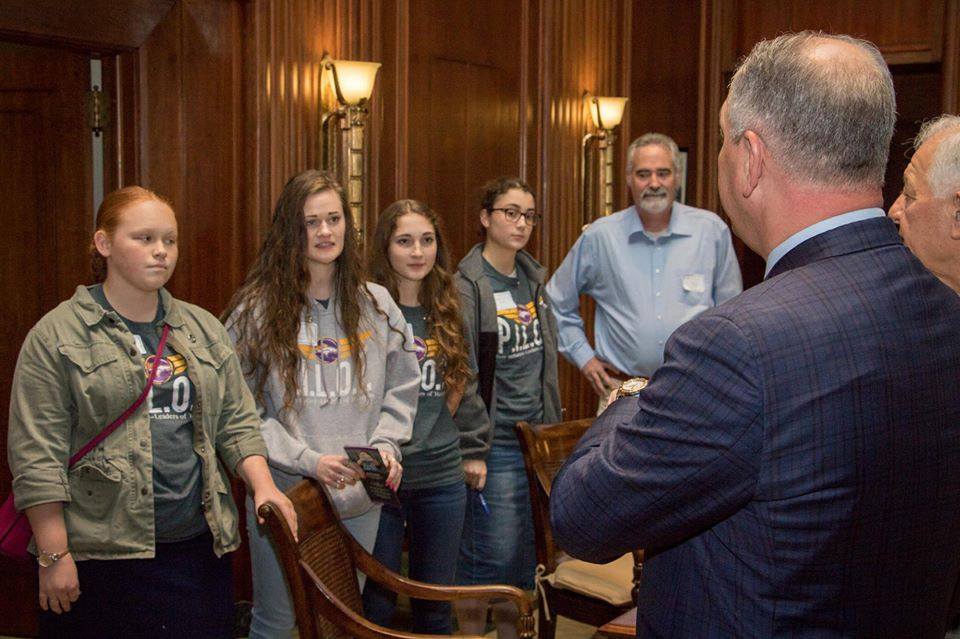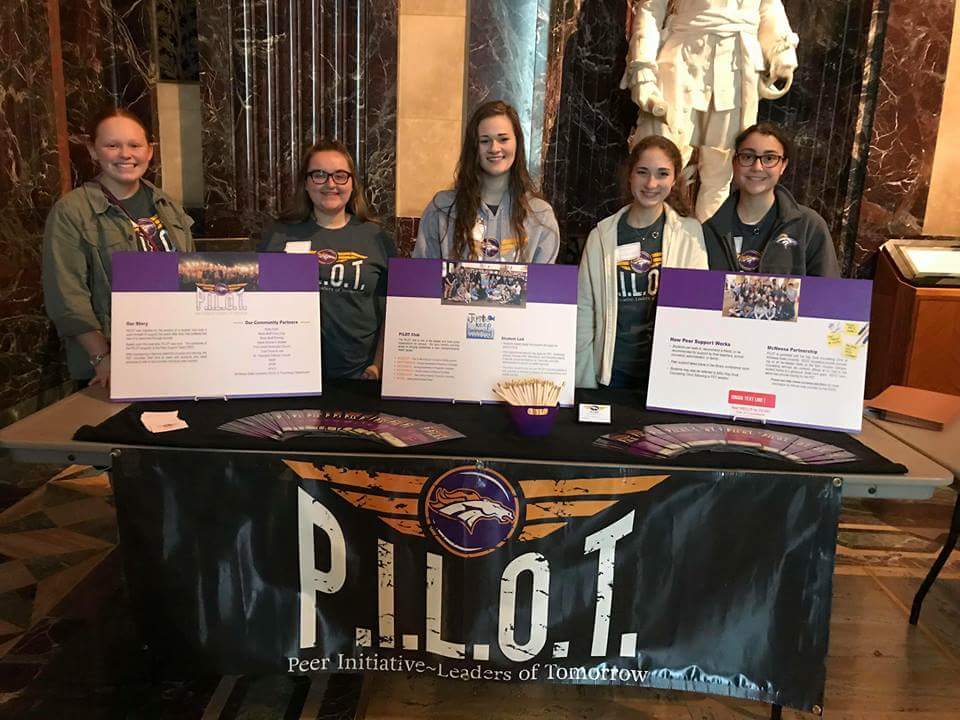 After losing another student peer to suicide in 2017, student leaders with the Peer Initiative started a campaign to strengthen Louisiana laws relating to suicide awareness training for teachers. Although the Jason Flatt Act had been put into effect in Louisiana in 2008, an inspection of the JFA showed that the law, as initially passed, was defective. Specifically, the law required two hours of suicide awareness training for teachers annually—but the law did not contain any oversight or reporting requirements to ensure that the training was occurring. 
In Spring 2018 Peer Initiative students met with Louisiana State Senator Ronnie Johns and presented the facts on the Jason Flatt Act's deficiencies. Senator Johns hosted Peer Initiative students the following week at the Louisiana Capitol where students presented to legislators and met with Governor Edwards. As a result of the students' advocacy efforts a joint resolution was enacted requesting the Louisiana Department of Education to survey school districts statewide to determine their compliance with the JFA. The survey showed that only 30% of Louisiana Schools were providing suicide awareness training to teachers as required by law. The following year Peer Initiative advocates met with State Representatives Stephen Dwight and Stuart Moss. Representatives Dwight and Moss sponsored a bill amending the Jason Flatt Act which was unanimously approved. Governor Edwards traveled to SWLA to hold a ceremonial signing of the bill with Peer Initiative students standing behind him. 
As a result of this amendment, school districts are required to annually report whether their schools provided the two hour training as required by law. Further, the Louisiana Department of Education is required to submit an annual report to the House and Senate Education Committees detailing school districts level of compliance with the JFA. The new law also requires that the suicide prevention hotline be printed on every high school and middle school ID badge. 
Peer Initiative's advocacy efforts are ongoing as we continue to push legislators to enact legislation supporting teens mental health and reducing their risk of death by suicide.